Faber ABR-59 "No Wire" Vintage Spec Bridge
Perhaps the most vintage correct replacement bridge available on the market today! Flat top saddles provide tight, 100% mechanical contact in the ABR frame.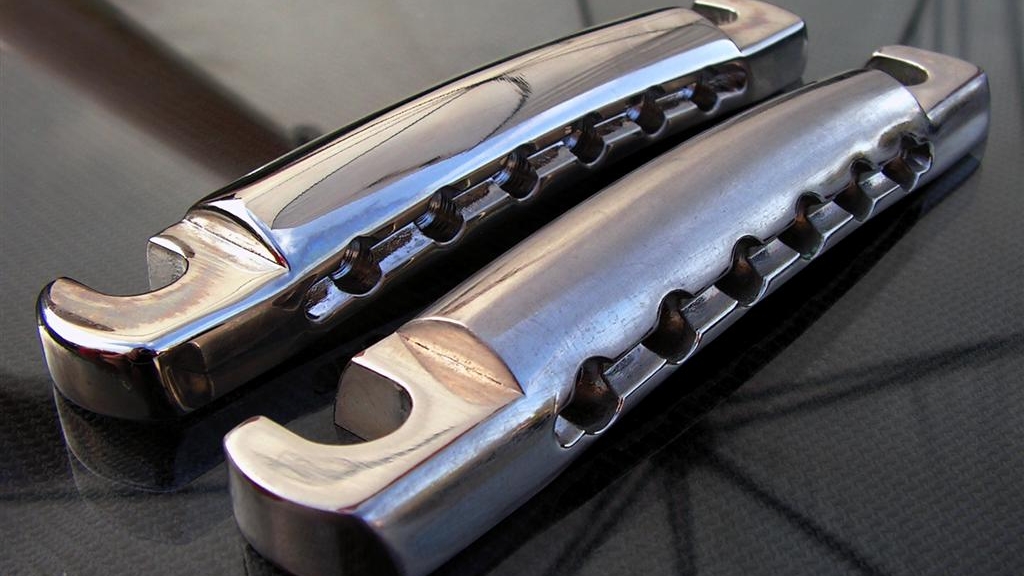 Faber Aluminium Tailpiece
An extremely lightweight stop tailpiece (1.0 oz./28.45g), of correct vintage style, weighing less than 1/3 of the zinc alloy tailpieces (3.2 oz./90.7g or more) used on most modern guitars. They transfer vibration much differently, resulting in a woodier, more vintage, tone.
Available in Nickle or Gold
Bigsby B5 Tremolo and Vibramate fixing plate
By using the Vibramate fixing plate we can avoid drilling extra holes in the guitar so it can always be swapped to a stop tailpiece with no modifications.
Available in Aluminium or Gold
Kluson Revolution 19:1 Ratio Non-Locking Tuners
Available in Nickel or Gold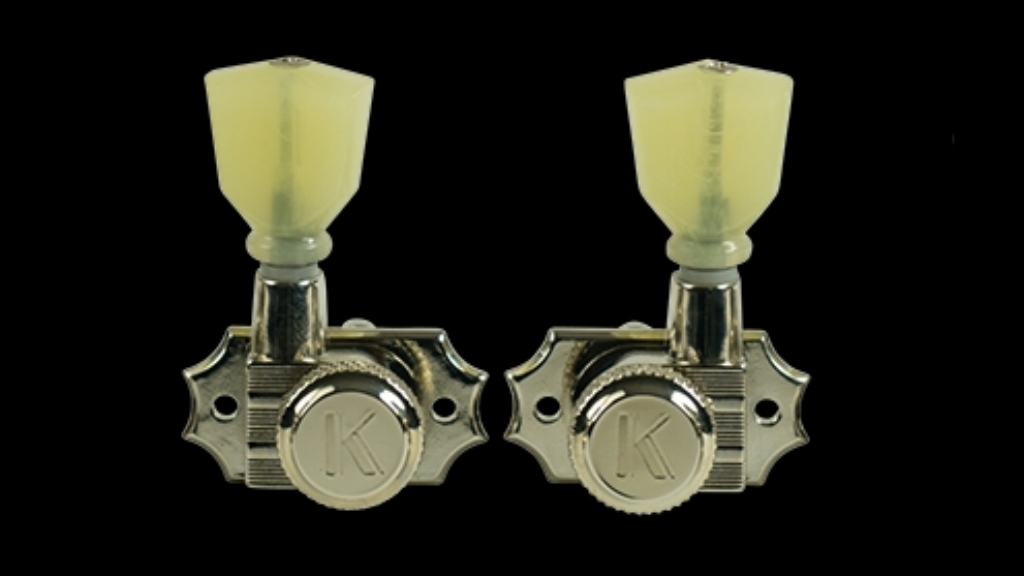 Kluson Revolution 19:1 Ratio Locking tuners
Available in Nickel or Gold
Hardware