Vanquish Vault
From time to time Adrian gets the opportunity to let his imagination run wild, building the guitars of his dreams as one off creations. Here you will find a selection of these instruments alongside the occasional pre-loved guitar offered for sale, this is one of the only ways to avoid the waiting list on a Vanquish masterpiece.
Vanquish Alchemy #2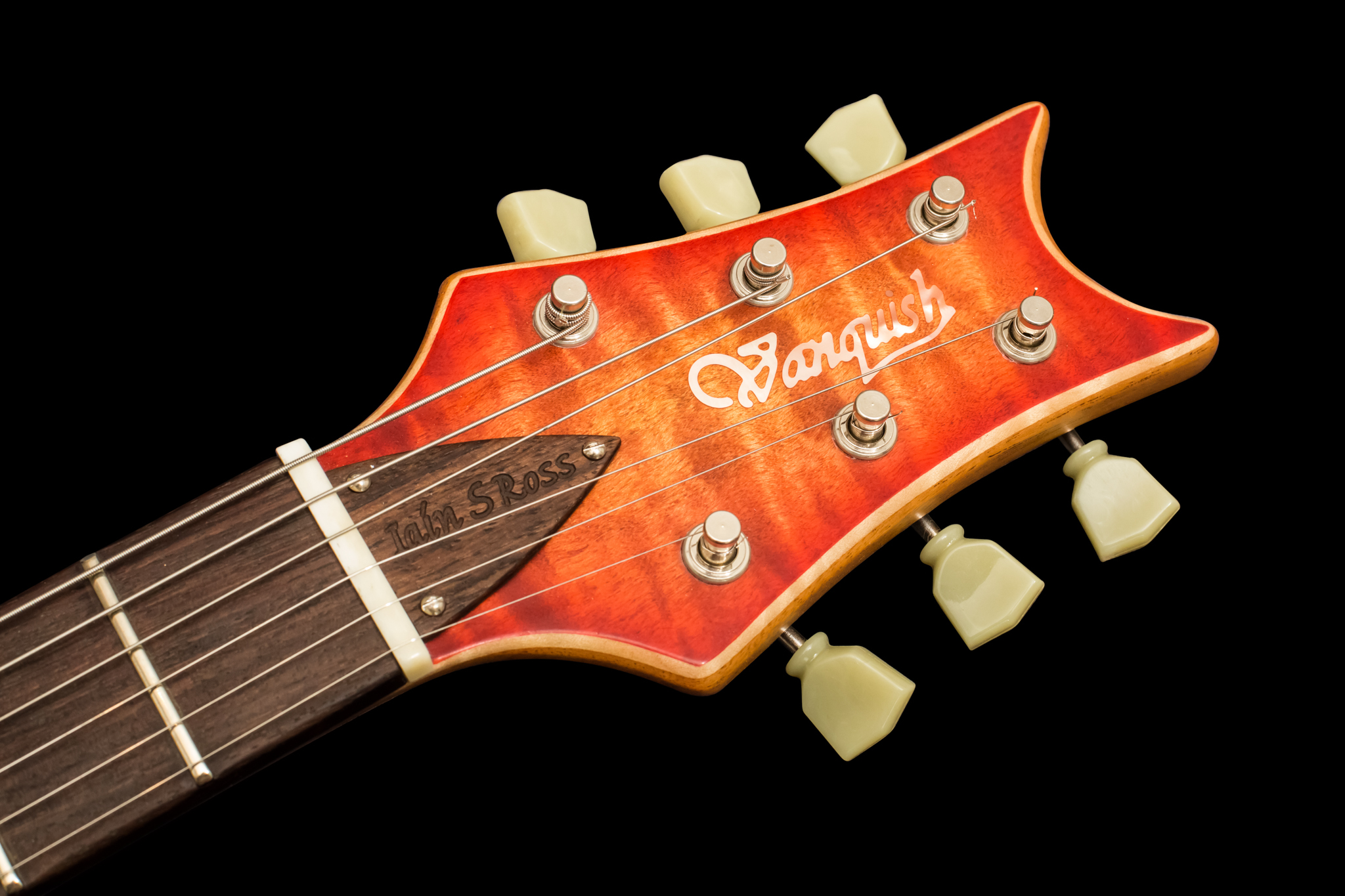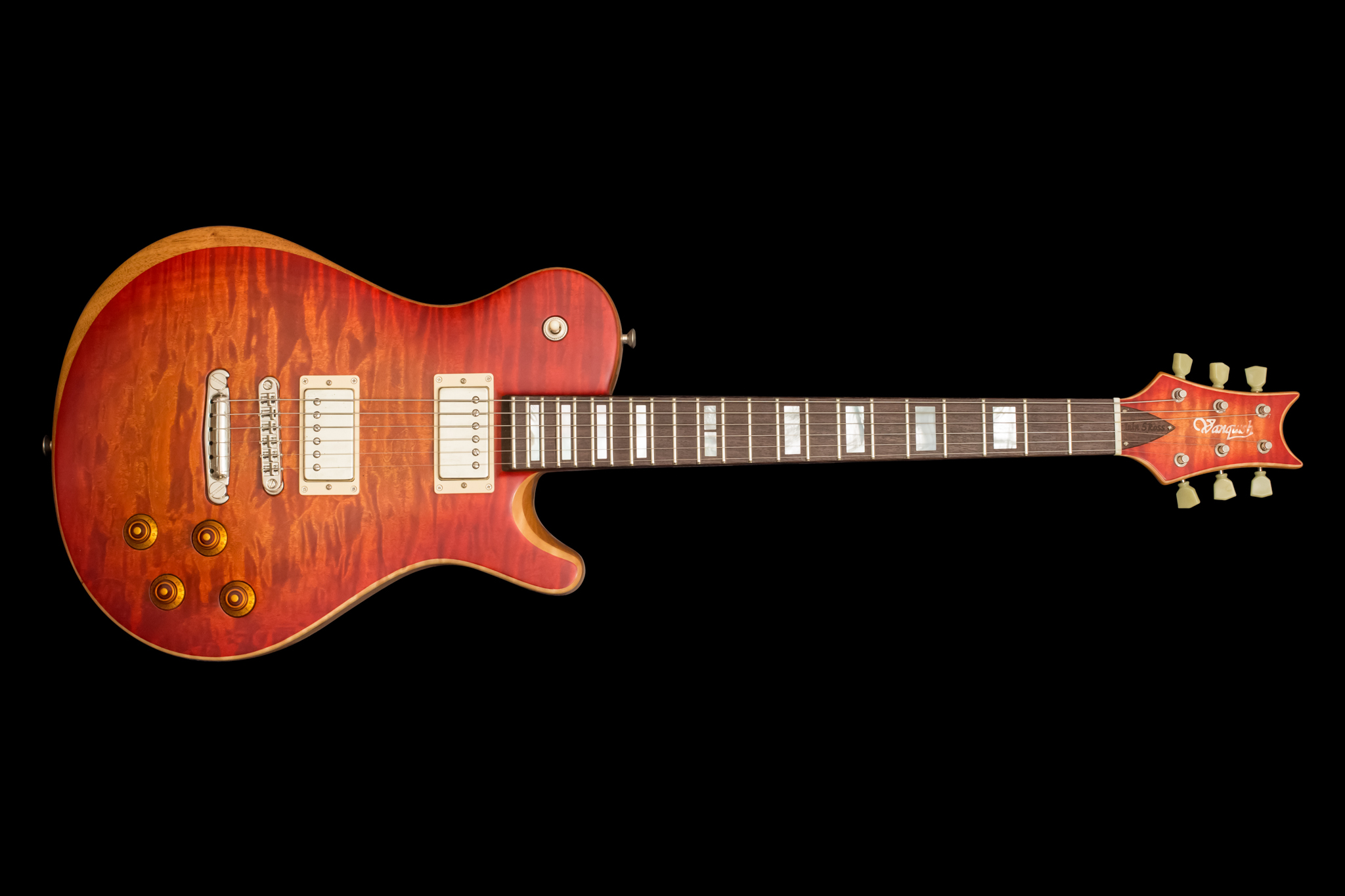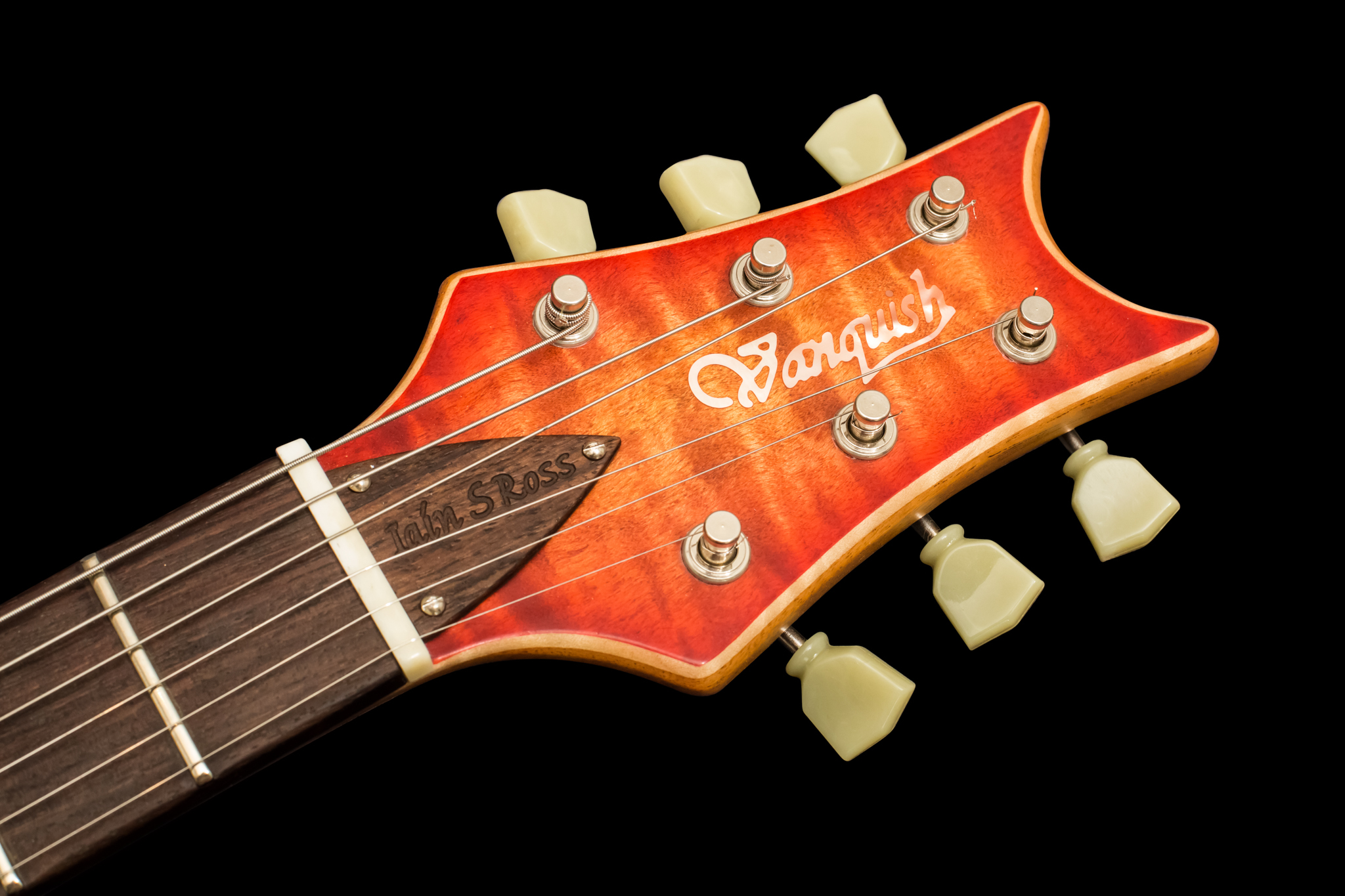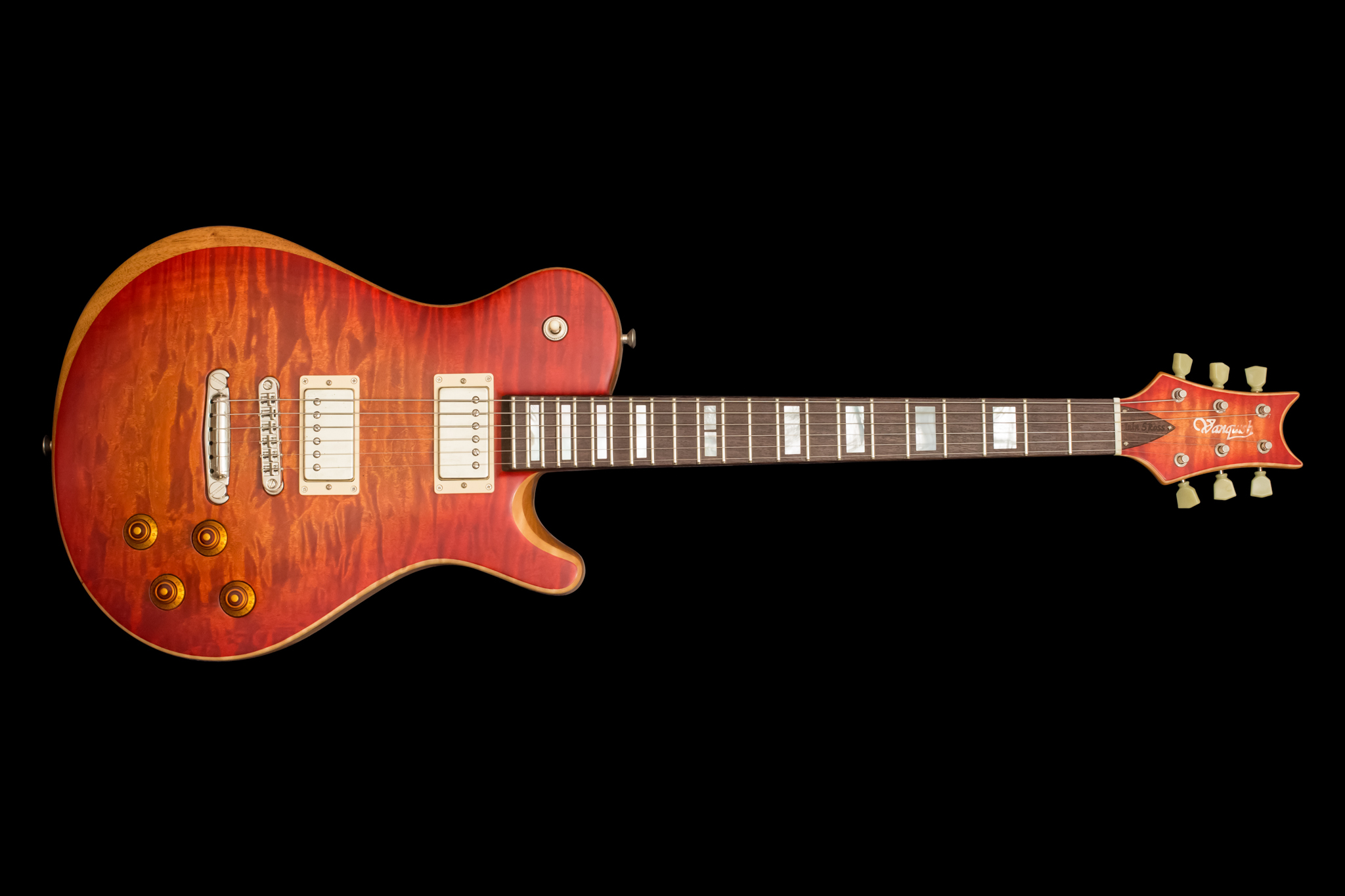 Vanquish Alchemy #2
The Alchemy is the absolute premium of the Vanquish range. So Much so that we waited over 15 months just to get our hands on a 5A one piece top that we felt was worthy of this guitar.
The Alchemy takes some of the features from our award winning Mystique model and pushes them to the limit by using the most sought after materials, hand carving the body to what we believe is one of the most erganomic and organic feeling guitars in the world and fine tuning every detail of the guitar to create one off works of art that are as beautiful to look at as they are to play.
This particular example had a touch of Peter Green inspiration when it came to the wiring with the ability to switch to the famous out of phase tone in the middle position and a beautifully applied hand mixed sunburst stain before finally being finished off with the smoothest satin lacquer.
Specification
Vanquish Alchemy
Hand Selected Brazilian Mahogany
Custom Monty's Pickups
One piece 5A Quilt Maple top with matching headstock
Push - Push Switching for master coil tap and out of phase
Nitrocellulose Satin Lacquer
Gotoh SD90 Tuners
10 - 46 Strings
Jumbo Fretwire
About the Alchemy
Alchemy - 'a seemingly magical process of transformation, creation, or combination'
The idea of the Alchemy model is simple, to improve on the traditional single cut design and in doing so we've created one of if not the most comfortable single cut on the market.
Starting with it's organic hand carved body and adding unparalleled access to the higher frets the Alchemy is the pinnacle of our guitars, featuring many of the details found on our award winning carve tops from our unique through body tail piece and recessed hardware to our custom wound pickups it excels against the competition while being it's own unique work of art.
Each one of our Alchemy guitars is unique, we don't follow a formulaic approach but rather let each guitar become one of a kind. By using only the finest materials (and a little Vanquish magic) the Alchemy allows you to connect with a guitar unlike any other and provides an addictive playing experience unlike no other.
Hear Vanquish Guitars
Austin GOLD recently used a Couple of Vanquish Guitars on their EP - 'All The Way Down'. You can check out a few clips in the audio player. For more information on the guitars they used please send us a message.